This Saturday, October 28th is the third annual DentonPalooza at Rubber Gloves Rehearsal Studios in Denton, TX. We're excited to announce that Leukemia Texas has been chosen as a recipient of their funding, and it's a great honor for us.
Dentonpalooza is a joke-turned-variety show that spotlights the unique characters of this quirky little college town. As Dentonpalooza founder Joey Liechty (a DJ who goes by Yeahdef) and his team of volunteers gear up for a third year, the show continues to be one of the town's new favorite events that celebrates all things Denton – and with no repeated acts—almost effortlessly.
Dentonpalooza 3 will include plenty of Denton-centric entertainment. Guests and attendees are strongly encouraged to dress in costume and participate in a contest that boasts a prize of $666.
"We want everyone to dress up. If you don't dress up, you're lame," Liechty says, only half-joking. "Dress up in a costume and compete. Because I want part of the show to be looking around at all the crazy costumes people are wearing."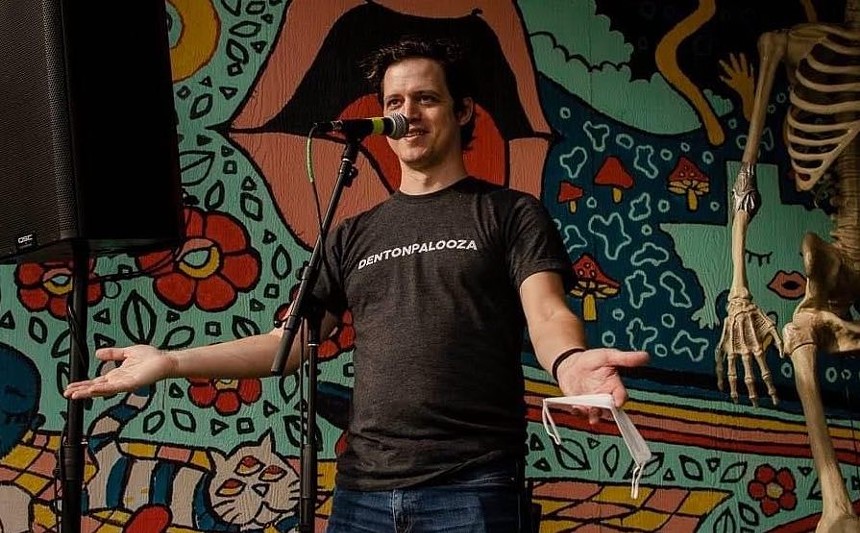 While attendees can enjoy the wacky entertainment, the event donates ticket sales to charity. Dentonpalooza has raised over $22,000 for charity, organizers said. Tickets are $20 each and can be purchased online. Sales will go toward the Denton Music and Arts Collaborative, a nonprofit focused on subsidizing health care coverage for local musicians and artists, and also Leukemia Texas, our nonprofit dedicated to improving the lives of Texans facing leukemia through direct financial support.
"People need money right now," Liechty says. "[We have] to help these people that are living right now, today, [and] get them some money. So that's what we're trying to do."
We spoke with one of the organizers, James Shepard, and he's very excited to have LTX coming to the event this year. James is living with Chronic Myelogenous Leukemia (CML) and chose us because of his personal story.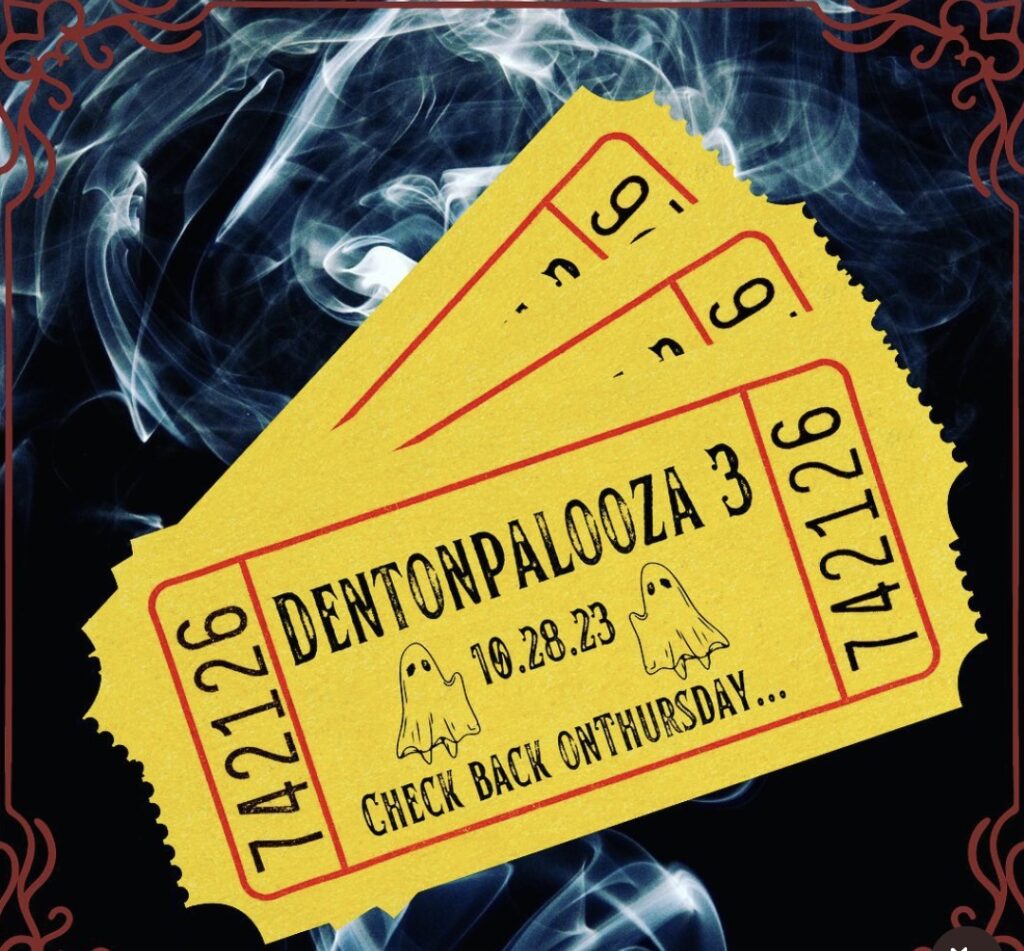 LTX will have a table set up for the evening, and we'll have a moment on stage to introduce ourselves and talk about what we do. This is a great opportunity to promote the work we do at LTX so we hope to help sell as many tickets to the event as we can.
Denton native Sarah Jaffe is headlining, and the full lineup and schedule of the day is below.
4pm: Doors open
4:30pm: Sidewalk Chalk Art Expo and DJ Ju$trill
6pm: Blüberry Tüesday
7pm: Gary: Dog Mayor Re-Election Kickoff
7:15pm: Smothered
8:10pm: Protesting with Fred Flintsone
8:15pm: "Do You Know Your Cheese" with Secret Chef Lanky
8:45pm: The Ghost of Festivals Past — T-shirt cannon
9pm: Shaolin Death Squad
10:15pm: $666 Costume Contest with Taffeta Darling
11:30pm: The Ghost of Festivals Past — T-shirt cannon
11:45pm: Sarah Jaffe
1:30am: End of show
You can puchase tickets at the link below or by visiting https://dentonpalooza.com/.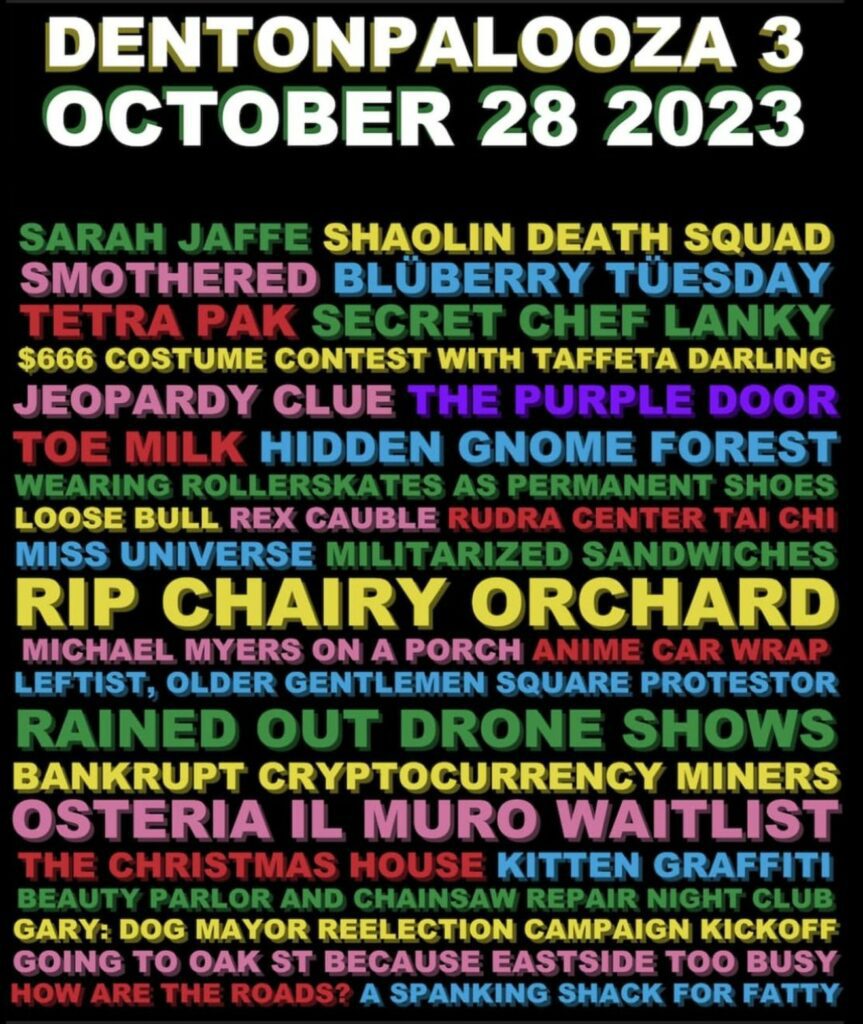 *Portions of this blog post include copy and references from an article written by Diamond Rodrigue for The Dallas Observer, which can be found at: https://www.dallasobserver.com/music/the-denton-meme-festival-dentonpalooza-is-back-for-a-third-year-17408197