Haltom Thrift:
A Leukemia Texas Partnership
We are thankful to be in partnership with the Haltom Thrift stores. As the recipient of their generosity and because of their support, we can help more Texans facing leukemia!
Haltom Thrift manages all scheduled pickups of your household items. Please do not call the Leukemia Texas office to arrange the pick-up of your items. We are in a different location than the thrift store, and we do not arrange donation pick-ups.
You may text your donation pick-up request to 817-400-4718. Please include your name, address, and the date on the green postcard you received. Their dispatch office will check upcoming routes for your area and will return your text. Or you may email them at Give@LTXdonate.org.
You may also donate clothing and household items to the following locations below. Employees will unload your vehicle and will issue a tax receipt.
Physical Stores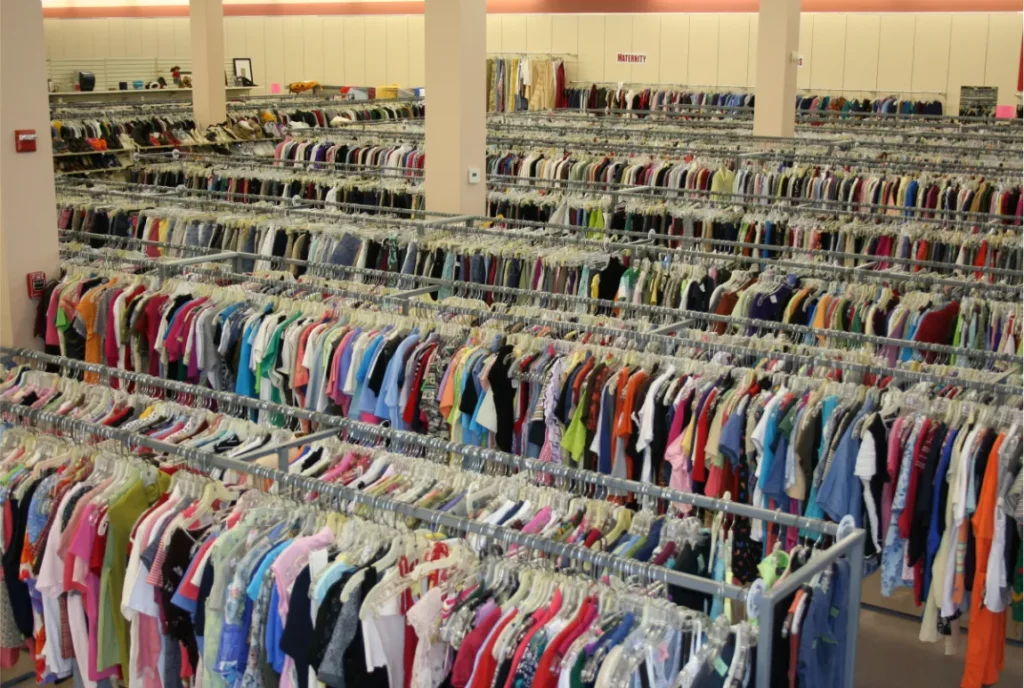 Leukemia Texas Donation Center
6702 Davis Blvd.
North Richland Hills, TX 76182
Open Daily 8am-5pm; Closed Sunday
Haltom Thrift
3137 Denton Hwy.
Haltom City, TX 76117
682-647-1610
Open Daily 8am-8pm; Sunday 11am-7pm
Haltom Thrift
3848 Altamesa Blvd.
Fort Worth, TX 76133
817-370-7181
Open Daily 8am-8pm; Closed Sunday
Items Accepted:
Clothing (men, women, children, all types and sizes)
Shoes
Clothing accessories & jewelry
Belts & purses
Linens & bedding
Household items (all types)
Kitchenware & glassware
Books, CDs & DVDs
Toys, games, tools
Small working electronics (all types)
Not Accepted:
Large furniture
Large appliances
Mattresses
For more information about Haltom Thrift, please visit their website at haltomthrift.com or follow them on Facebook.