Please join us in welcoming our 2 new Leukemia Texas board members, Aliah Henry and Isaac Elizondo. We are so honored they've chosen to be a part of our amazing LTX Board of Directors!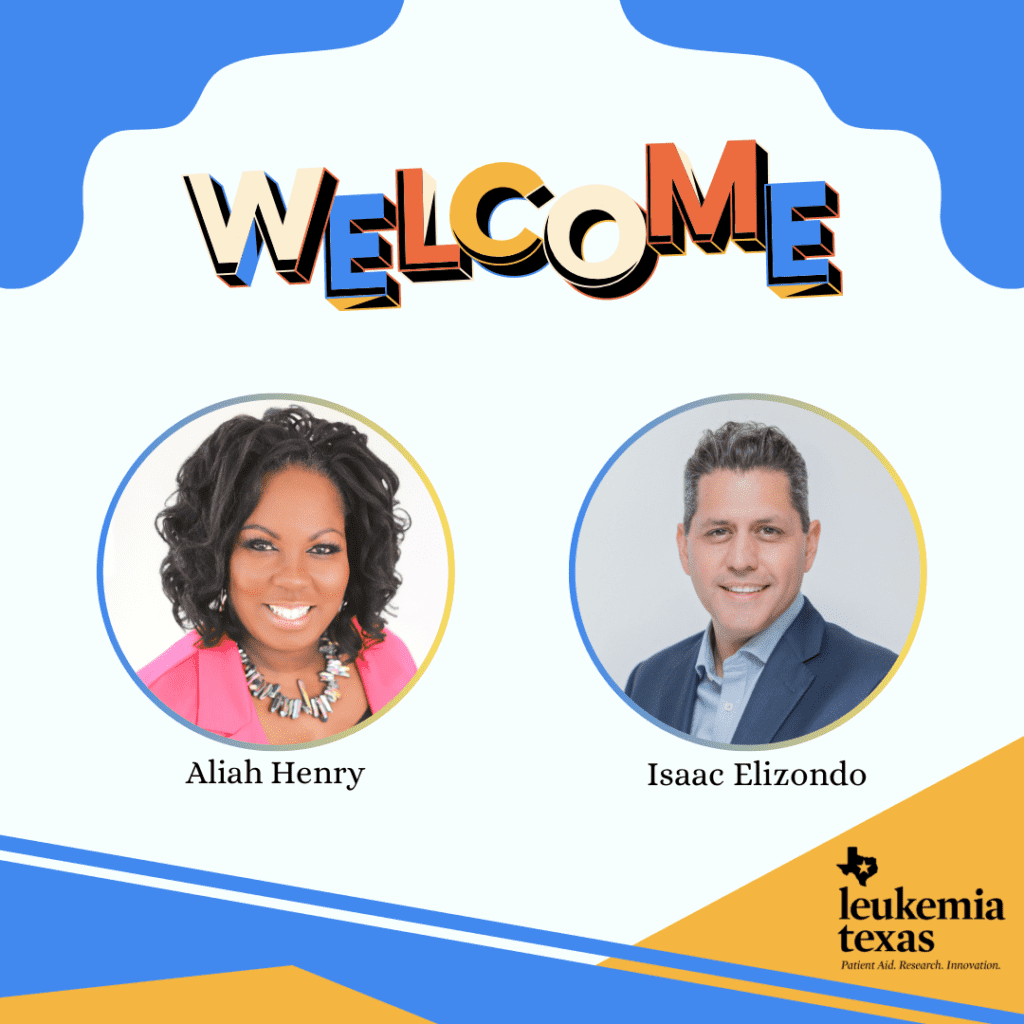 As the CEO for The Henry Group consulting firm, Aliah Henry helps organizations strategize, design plans, and develop processes to create sustainability and growth, with a focus on operations, fundraising and communications. She is a seasoned leader, dynamic in connecting and coaching professionals and building relationships that synergize collaboration. Welcome, Aliah!
Isaac Elizondo is the Business Development CRA Officer of Lending for United Texas Bank in Dallas. He has strong knowledge of commercial banking, has achieved success through business development and community business relationships, has demonstrated leadership, motivational, and relationship management skills, and has wonderful abilities to assess improvement opportunities for organizations like Leukemia Texas. Welcome, Isaac!