Mandy Flaming is the Patient & Programs Manager at Leukemia Texas, and we're so lucky to have her! We sat down with her recently to discuss all things LTX. Get to know Mandy in this Q&A with her below.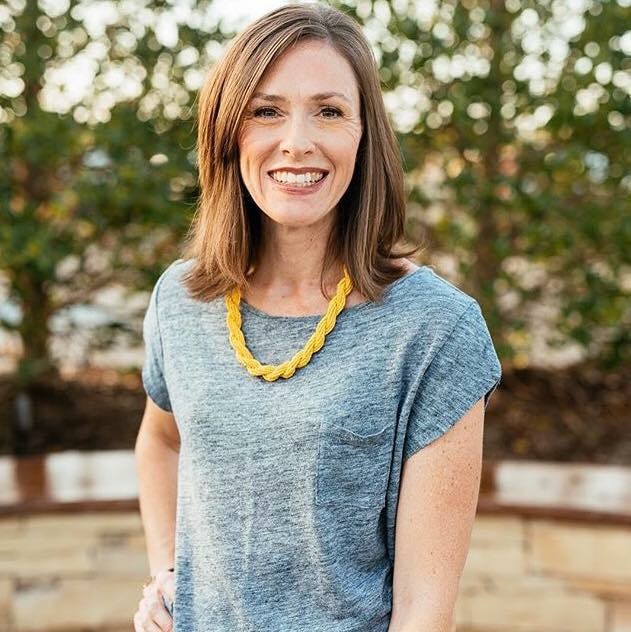 Hi Mandy! Tell us about yourself, your family, and home life.
My husband, Michael, and I just celebrated our 25th wedding anniversary this past summer. We've lived in Fort Worth for 12 years and have two daughters; Olivia, who is a junior at the University of Texas at Austin (McCombs School of Business), and Tatum, who is a junior at IM Terrell Academy for STEM and VPA in Fort Worth and a dance major.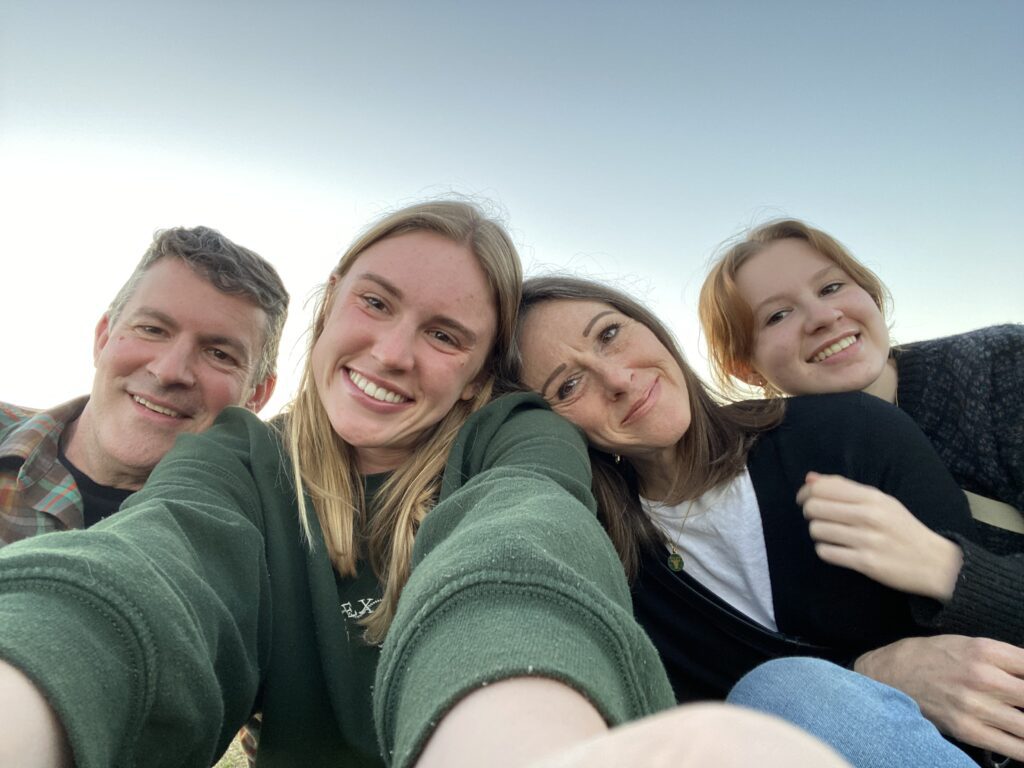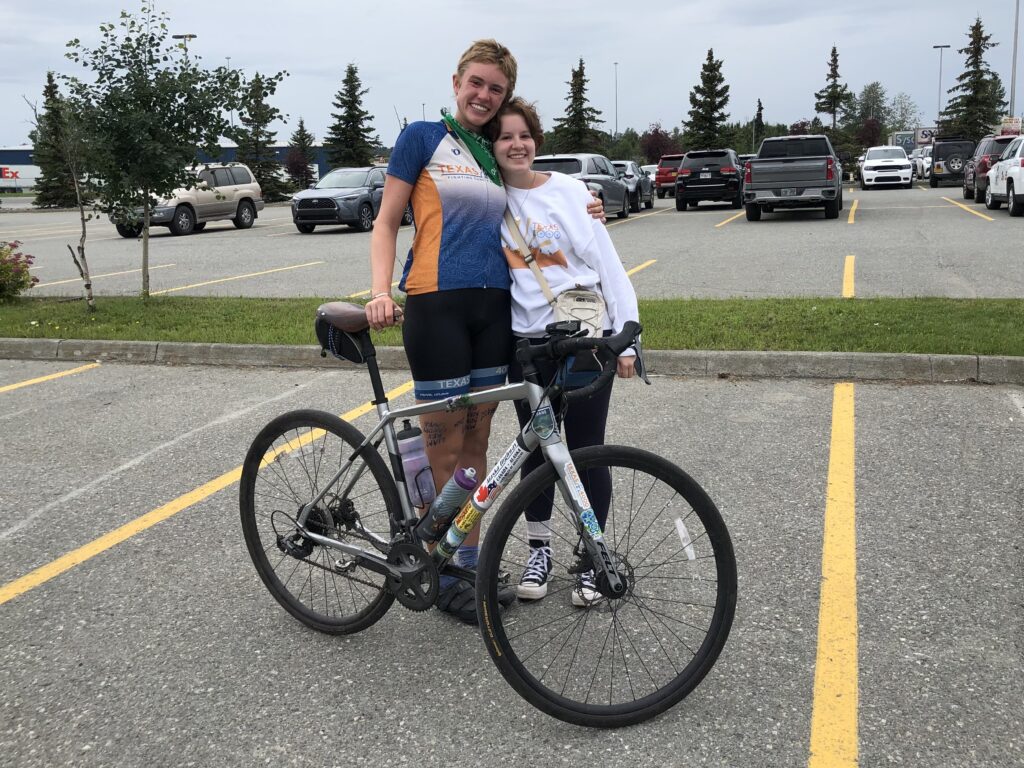 How long have you been the Patient & Programs Manager at LTX? When did you start at the organization?
I started my job at Leukemia Texas on March 2, 2020, which was just before the whole world shut down because of COVID and the pandemic. I briefly did some training at the office and then we all started working from home. Shortly after that, the former CEO took another job and Jessi was hired as the new CEO in June 2020. Lots of transitions for us that first year!
What did you do before working at LTX?
Before I began working at LTX, my professional training and experience was in marriage and family therapy. I worked for ten years a professional therapist and thoroughly enjoyed my work. When our youngest daughter, Tatum, was diagnosed with leukemia in 2009, I had to make the hard decision to quit working to care for her full time. I spent the next decade immersed in the world of pediatric cancer, treatment, and survivorship. In 2018, I was asked to volunteer on the BeatLeukemia Ball planning committee. That led to a great relationship with the staff of LTX and, ultimately, a new job opportunity!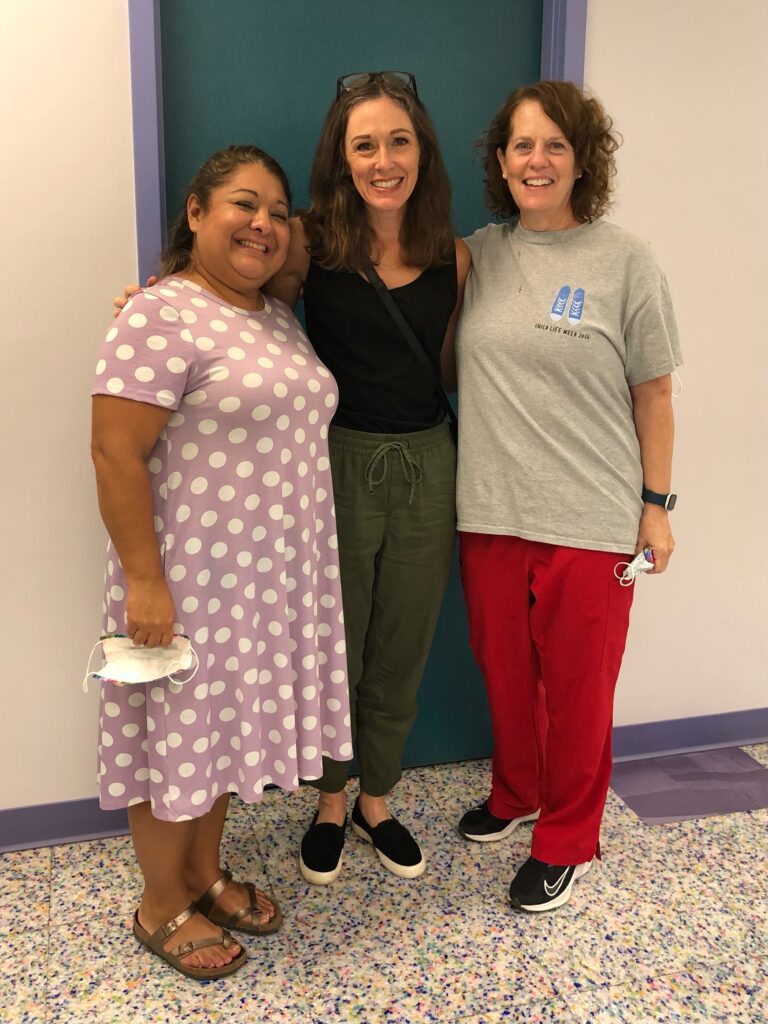 What brought you to LTX?
After Tatum fully recovered, our family was invited by her oncologist to attend the BeatLeukemia Ball. We had never heard of LTX and were blown away by the Ball and all the good work LTX did for families like ours. We attended the Ball for several years, were speakers on stage one year, and after I sat on the planning committee for two years, I knew I wanted to be part of the team if a position ever opened. I gave my interest and resume to the CEO and asked her to reach out to me with any future job opportunities. She called me in the fall of 2019 about the Patient and Programs position and the rest is history.
How did you get into the nonprofit industry?
This is my first job in the nonprofit world and I honestly never dreamed I would be working in this industry! However, my background and training fit well with what I do daily. I speak with patients often and they get empathy and understanding that comes from my professional background and personal experience. I've learned so many new things in this job that I never imagined I'd be able to master. My boss, Jessi, is a great encourager and she has helped me focus on the areas I am good at–and that support has helped me excel.
What's a typical day like in the life of an LTX Patient & Programs Manager?
It really depends on the season! We have three signature events annually, so in the fall I help plan the Swing Fore Leukemia golf tournament. The spring is focused on our Strike Out Pediatric Leukemia charity baseball game and the incredible BeatLeukemia Ball. The summer is focused on dreaming up ideas and plans for each new fiscal year. Daily, you'll find me answering the phone and speaking with patients needing information and help with our patient aid application or just a listening ear. I also manage our volunteer database and help with grant writing which is year-round.
What's your favorite LTX event?
I love all our events, but the BeatLeukemia Ball is hands down, my favorite. It's the event that requires the most planning and hard work, but it's also the most rewarding. I get to interact a lot with our committee members, chairs, and special guest speakers which I truly enjoy. We have a phenomenal planning committee that make this event very special and it's amazing to see all the moving parts come together in breathtaking ways. The Ball is a very personal event for me as well. Many of Tatum's doctors and nurses attend, as well as our friends and family who supported us during her years of treatment. I love that so many people come together each year to support LTX and that I get to be a part of it all in such a meaningful way!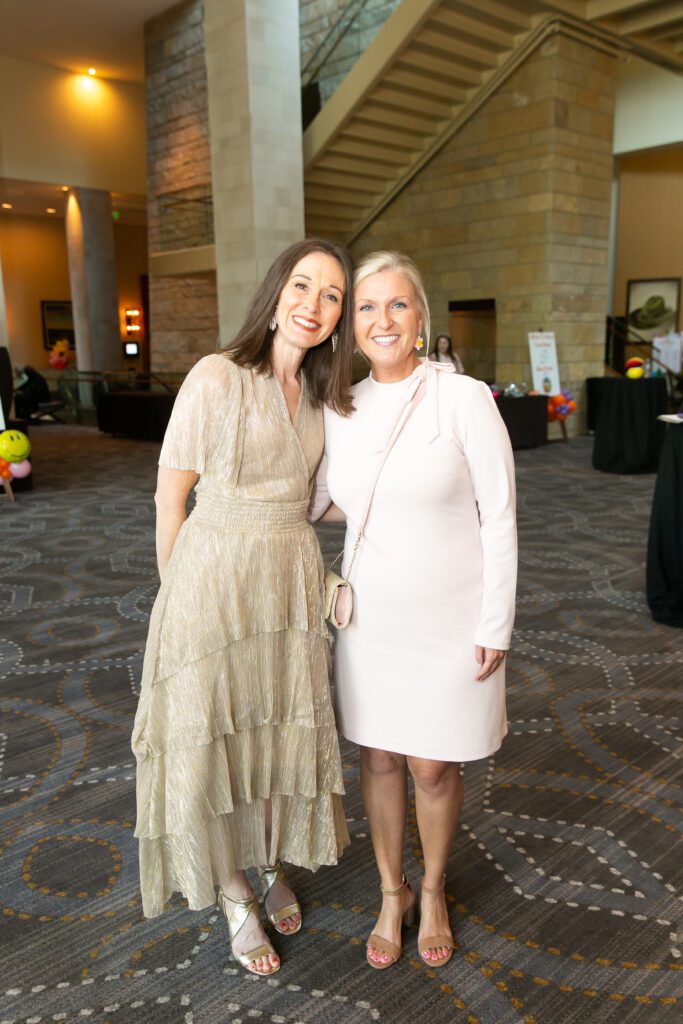 What's your favorite thing about LTX or favorite thing about working here?
I love speaking with our patients and hearing their stories. It's truly an honor to walk beside them during such difficult times and ease the path for them. Our Patient Aid program is much more than just a check sent in the mail. It represents hope and connection and community. Cancer treatment can be very isolating and if I can give a small amount of comfort in a phone call and literal life-saving hope in a check, then it's all worth the hard work we put in each day.
Do you have a special connection to leukemia in your own life or a patient story that has touched you in a special way?
As I mentioned earlier, our youngest daughter, Tatum, fought two rounds of leukemia during her early childhood years. She was diagnosed at age three with ALL and relapsed at age five in her cerebral spinal fluid. Today, she is 17 and almost 10 years in remission. We couldn't have made it through those hard years without financial support from our family and friends and I knew as she came out of treatment, that I wanted to somehow pay that kindness forward to others. This job is quite personal to me and I consider each patient to be incredibly special.
What's something people may not know about LTX?
We've been our own unique non-profit for 53 years. We aren't associated with any other national blood cancer supportive organizations and we offer the highest amount of financial support in the state of Texas. And, in our 53 years we have mailed patient aid checks to all 254 counties!
What achievement are you most proud of at LTX?
Jessi and I are a two-woman team and bringing the incredible BeatLeukemia Ball back after a hiatus during the pandemic was a huge and proud accomplishment for us both!
What is the biggest challenge you face at LTX?
Funding! It's a non-stop hustle in our work to write grants, plan and execute events, meet new donors, create social media content, and keep our website fresh. Jessi and I are always dividing and conquering our ongoing important fundraising goals. On top of that are the daily, administrative tasks like phone calls, accounting, updating our database and staying current with our Patient Aid, Research and Buddy Cares programs. We dream big, but since we are a small staff, we try to set realistic, attainable goals.
How did Covid and the pandemic affect your work at LTX?
My work at LTX began in March 2020 and all our signature events were cancelled that next fiscal year. We lost quite a bit of revenue and emerged from the pandemic facing a challenging economy and new set of rules. I am proud of the new programs Jessi created during this time and the new partners we've met. We also launched a new website and created a new event! Leukemia Texas will carry on, no matter what changes are ahead and I am just thankful to be on the other side of the pandemic.
What inspires you and/or keeps you motivated?
My daughters inspire me more than anyone else in my life. They both had a big part of their childhood taken away from them and have emerged from that time in our lives very strong young women. Tatum is a survivor and dancer and uses her physicality for healing and hope for her future. Her big sister, Olivia, just completed a charity bike ride from Austin, TX to Anchorage, AK and raised over $25,000 for cancer research. They are determined to take all they endured and turn it into beauty and they both look beyond themselves to help and care for others. There is no better way to live and I draw strength and inspiration from them each day.
Where do you see LTX in 5-10 years? What's your vision for the future of the organization?
Each new era of LTX has brought new ideas, people, and changes to the organization. I am proud to be involved in the current era with Jessi and our wonderful board, committees, and volunteers. I am confident in the longevity of the work of Leukemia Texas because of the rich history and strong foundation that Buddy Minyard created. We are blessed to have Buddy's two daughters, Liz and Gretchen, on our board and we hope that they are proud of their dad and also the work we do in his memory.
Thanks, Mandy, for all of the many things you do for us at LTX!