Leukemia Texas is dedicated to the fight against leukemia, and your generosity can make a huge difference in the lives of these patients. We're proud and excited to introduce our new Give Back Program, created by our CEO Jessica Dunn to provide examples of tangible results from your generous donations.
For example, you can donate a Buddy Bear to a patient for only $25, send a Travel Buddy custom suitcase to a patient for $250, or provide a Patient Aid Grant for $1,000. And with this program, your recurring gift supports a new patient every month or every year. That's amazing!
You can sign up for a monthly or annual recurring donation, knowing your kind gift will make a big impact. With gift options for as little as $25 per month, almost anyone is able to participate in our Give Back program. Please choose from one of the options below, and we thank you for donating to LTX!
Monthly Gifts:
$25 – Buddy Bear for a Patient
$50 – Buddy Bear for a Patient and Bear for You
$100 – Parking Pass or Gas Card for a Patient
$250 – Travel Buddy- Custom Suitcase for a Patient
$500 – Adopt a Patient Family for the Holidays
$1,000 – Patient Aid Grant for a Patient
$1,250 – Patient Aid Grant, Buddy Bear and Travel Buddy for a Patient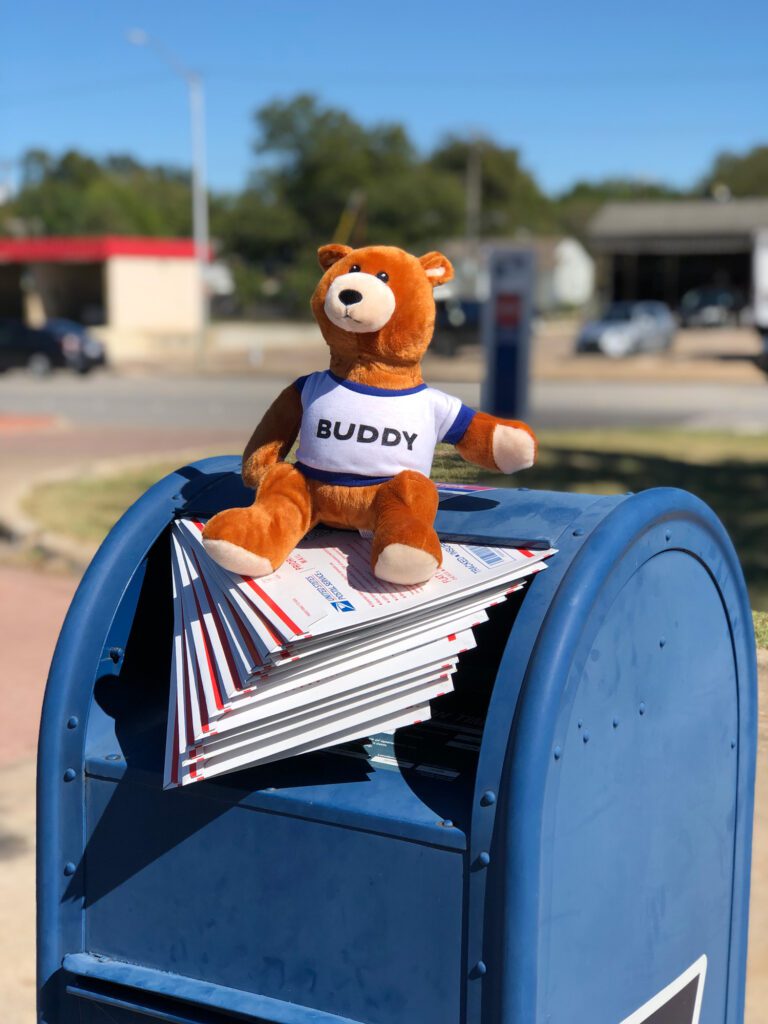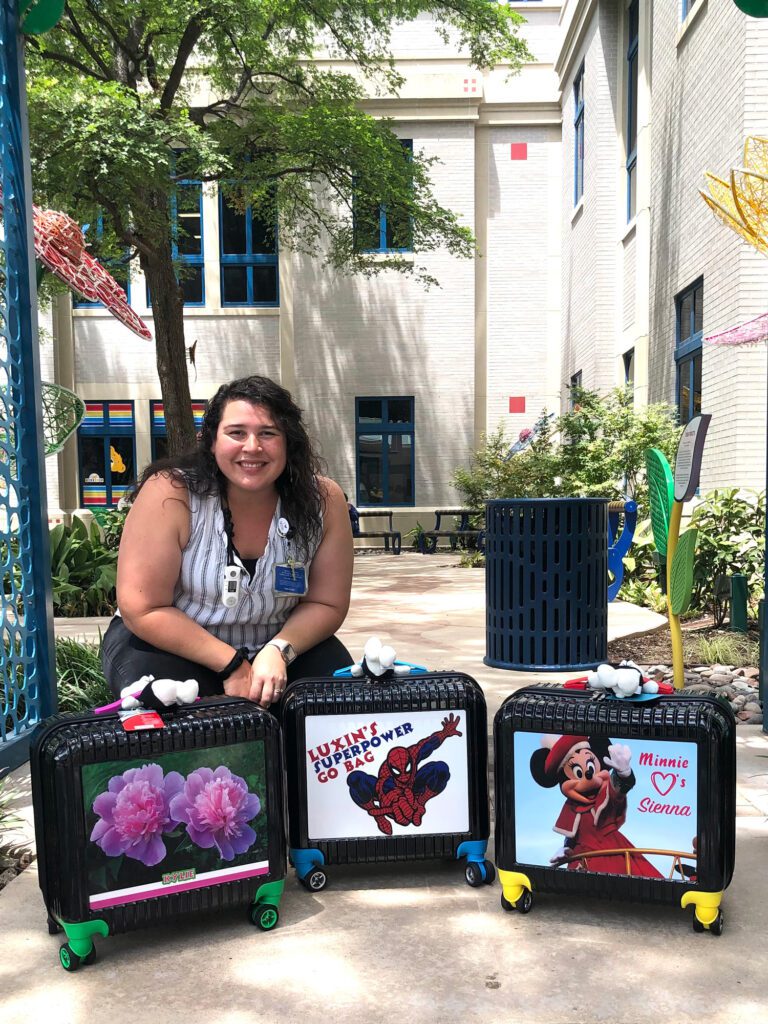 Annual Gifts:
$300 – Provide a Buddy Bear for 12 Patients
$600 – Buddy Bear for 12 Patients and Leukemia Texas Shirt and Bears for You
$1,250 – Provide 5 Travel Buddy Custom Suitcases to Leukemia Patients
$3,000 – Adopt 6 Patient Families for the Holiday
$12,000 – Support 12 Patients with a Patient Aid Grant
$15,000 – Provide 12 Patients with Financial Aid, Custom Suitcase and Buddy Bear