Leukemia Texas has developed many programs with our patients in mind. Over the past few years, we've taken the opportunity to listen and learn from our patients, as their needs have greatly changed with the advent of COVID-19. We wanted to adapt to these changes to better support them and their families in their leukemia journey. In honor of our founder Buddy Minyard, we created the following Buddy Cares Programs to provide new avenues of hope and care for our patients.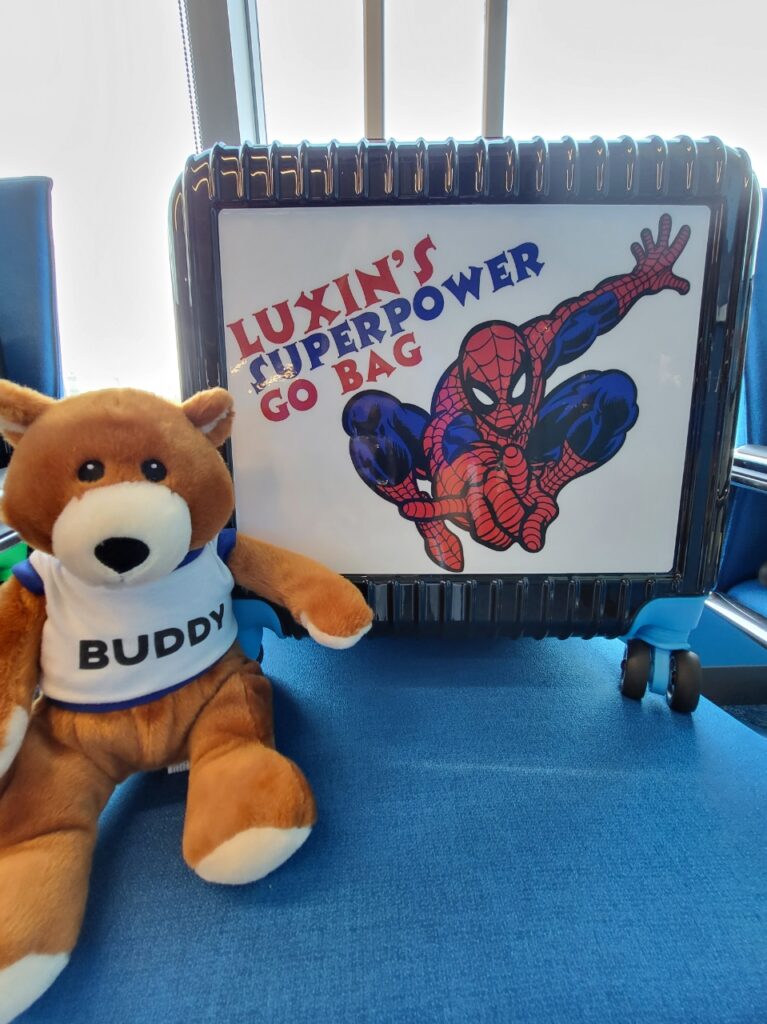 Buddy Bear
The hospital can be a stressful and lonely place, but with a donation of $25, you can provide a tangible buddy to a patient. Buddy Bear is a 12-inch squeezable plush bear who keeps patients' company during their journey so they are never alone.
Your donation provides a Buddy Bear and a card that says, "Friends are like stars and while you may not always see them, they are always there to support you." The adoption can be listed on the card in your name or in honor or in memory of someone. Your Buddy Bear adoption lets a patient know that they are loved and supported by a new buddy who is cheering them on!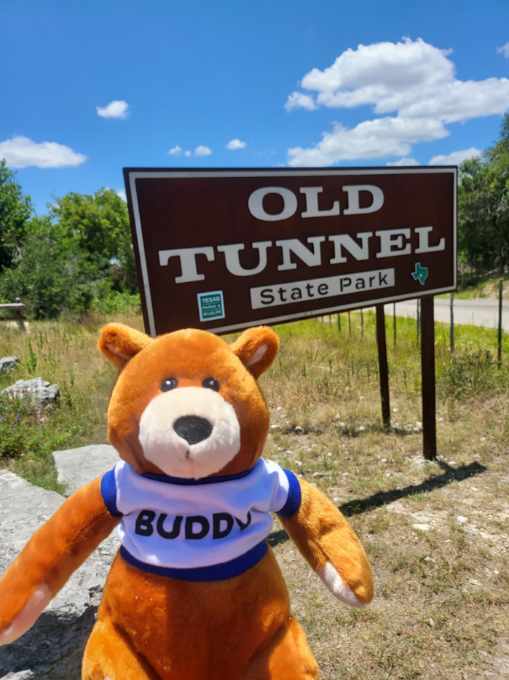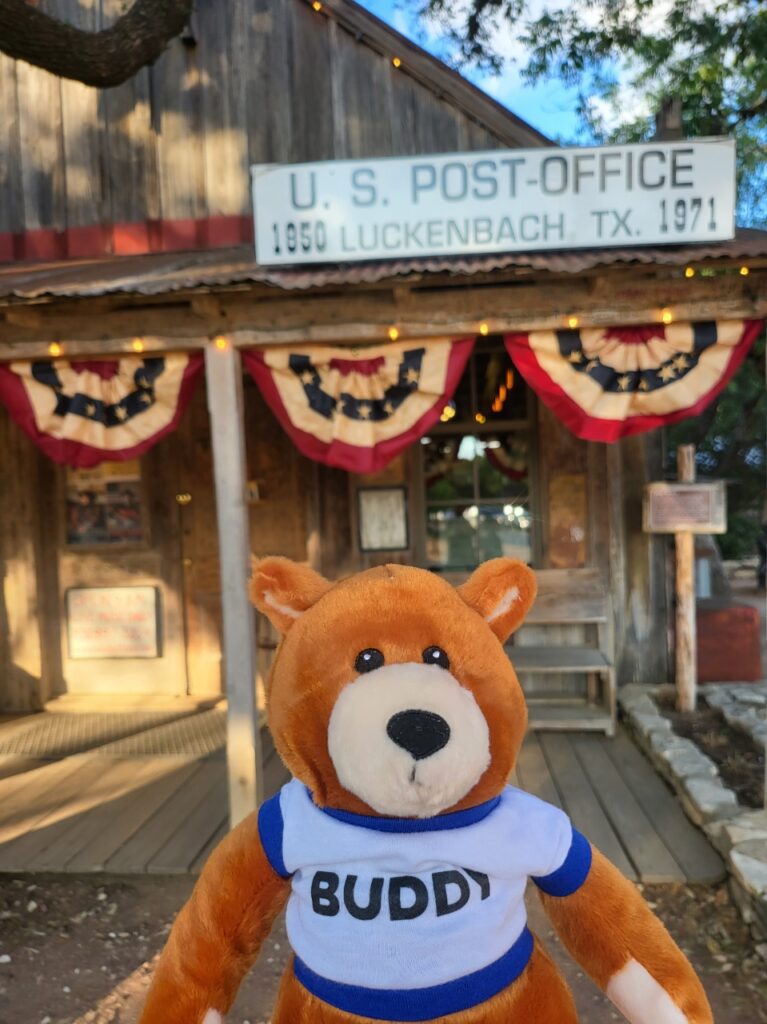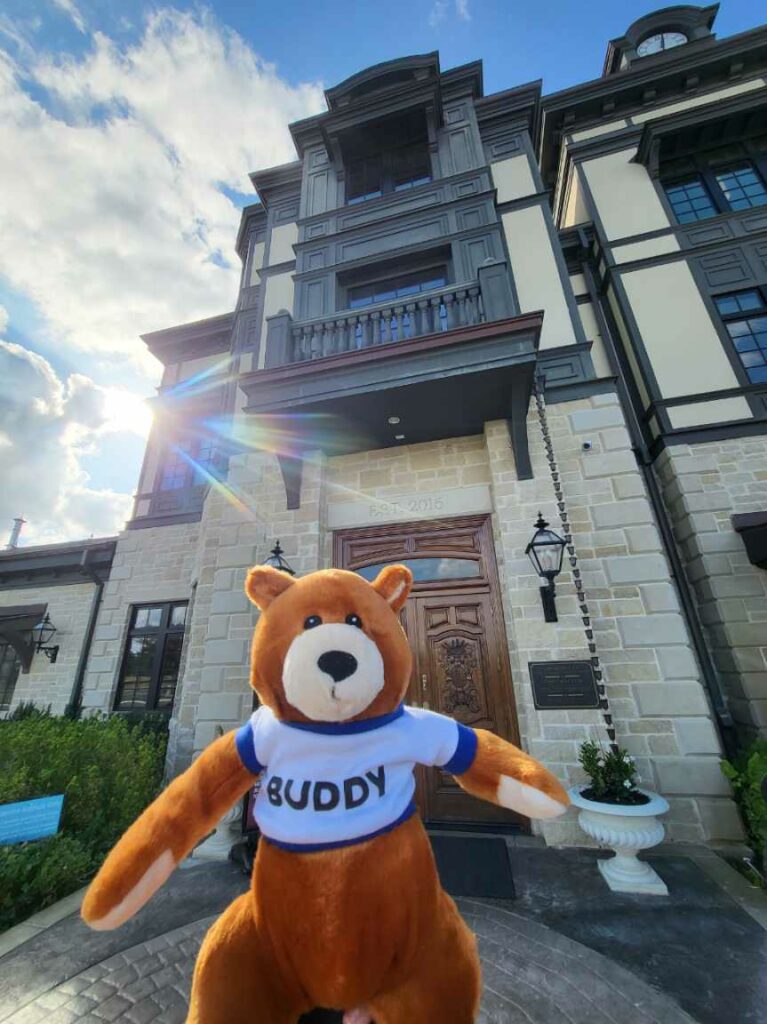 Buddy Bears travel all over Texas. On the way to their patient and destination, sometimes they get a chance to do a little sightseeing across the beautiful state. You never know where Buddy Bear will pop up next!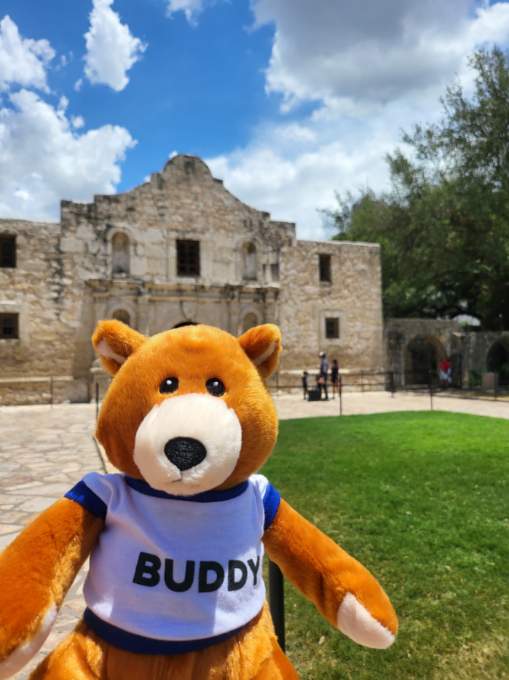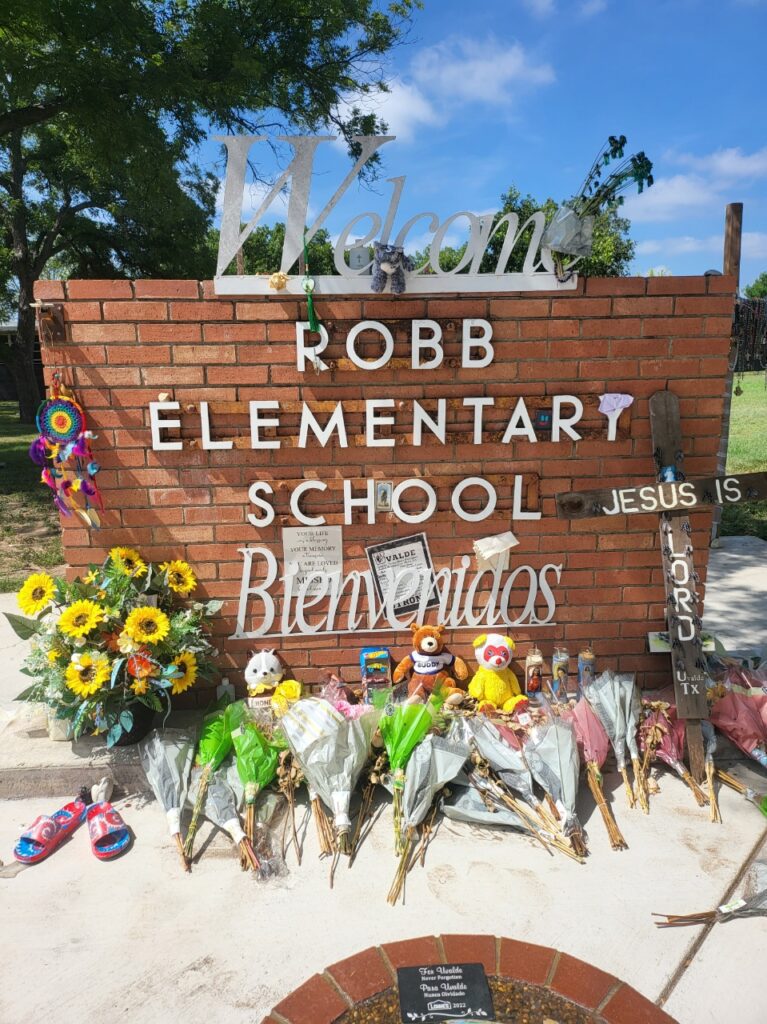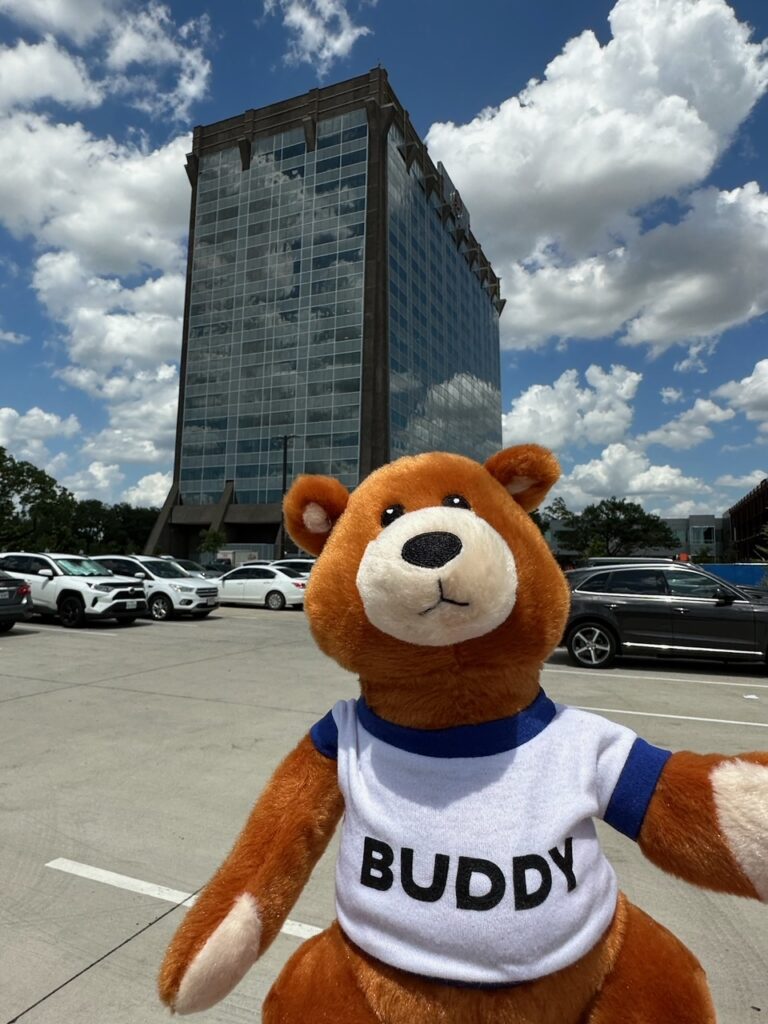 Travel Buddy
Over 60% of our leukemia patients identify themselves as low to moderate income, and a nice travel suitcase is often a luxury they can't afford when facing expensive treatments. Many of our patients travel long distances to receive quality care and can face extensive hospital stays.
Through the Travel Buddy program and our partnership with UGO Bags (UGOBags.com), patients can customize their very own suitcase with their favorite character, phrase, colors and pictures. These hard-shelled rolling suitcases are lightweight and can be easily sanitized.
With Travel Buddy, we provide our patients the ability to travel in style. Best of all, they offer ease, convenience and reduce stress! You can send a suitcase to a patient in need with a donation of $250.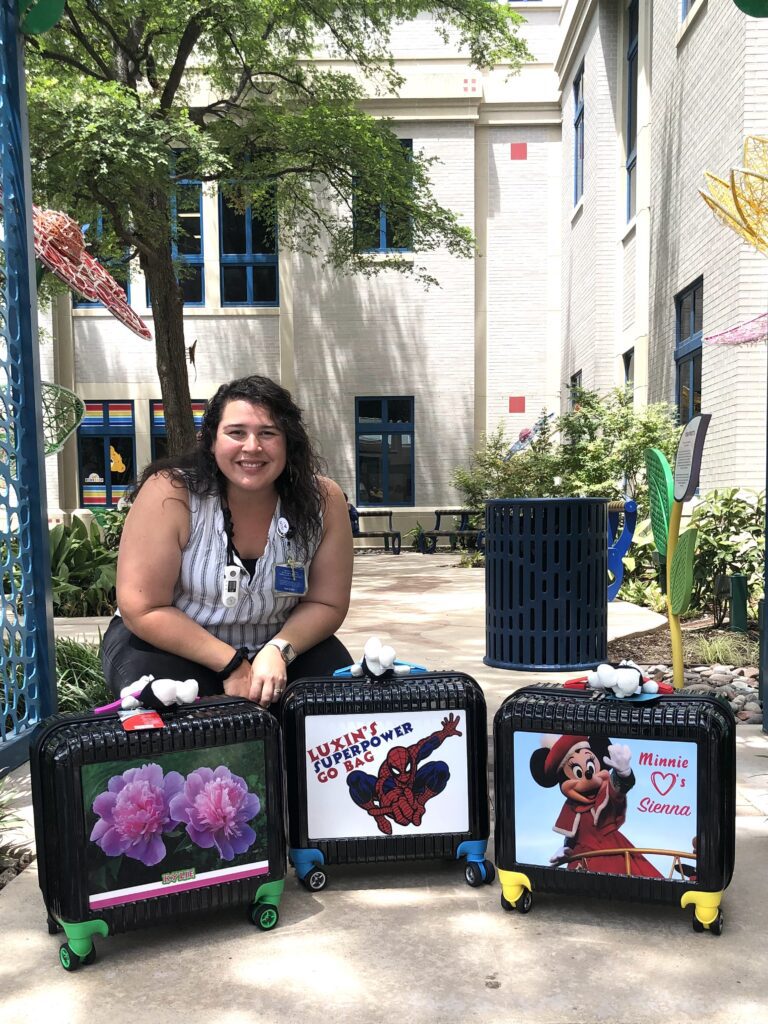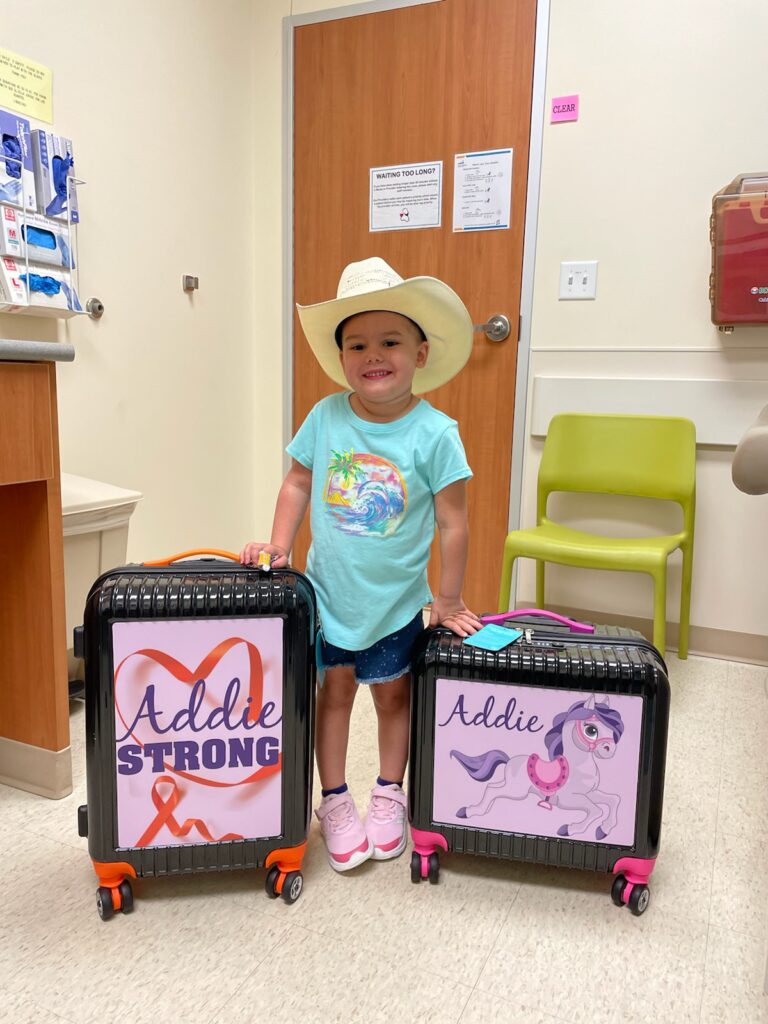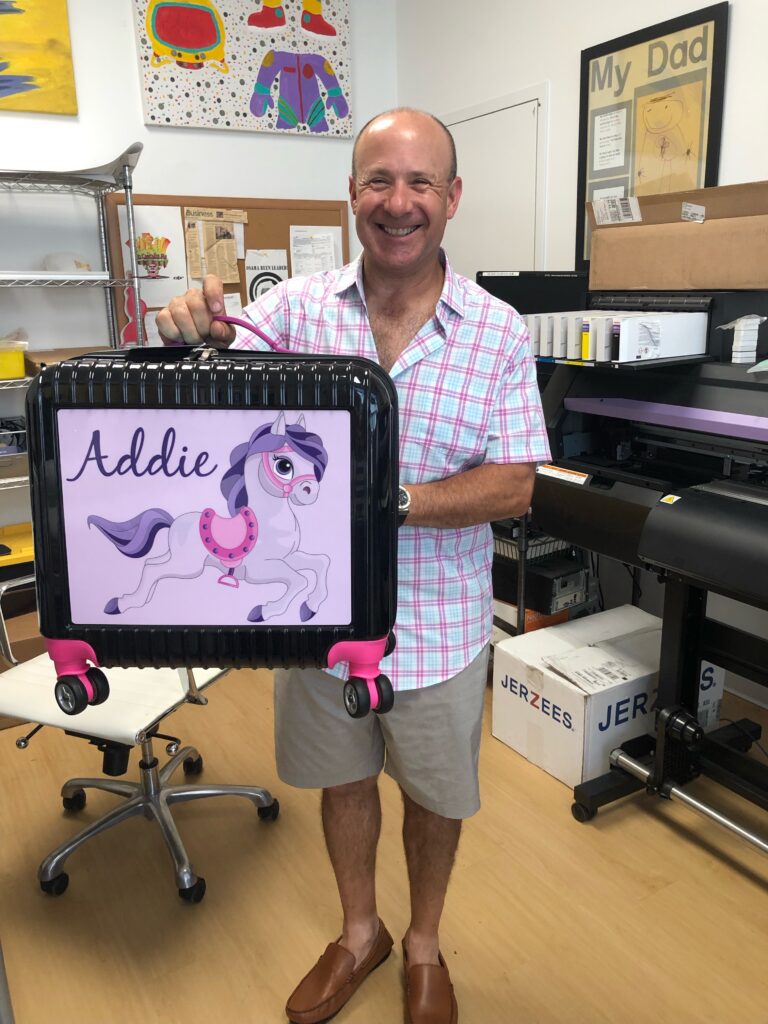 Buddy Notes
The Buddy Notes program is the perfect way to engage your classmates at school, workplace, friends and anyone looking to make an impact in the lives of our patients. This program provides pre-printed cards for your group to sign. You can just sign your name or write a few words of encouragement to a patient currently in treatment for leukemia. Your Buddy Notes are then mailed to our patients all over the state of Texas and will greatly brighten their day!
Email info@leukemiatexas.org to learn more about our program and start sending Buddy Notes!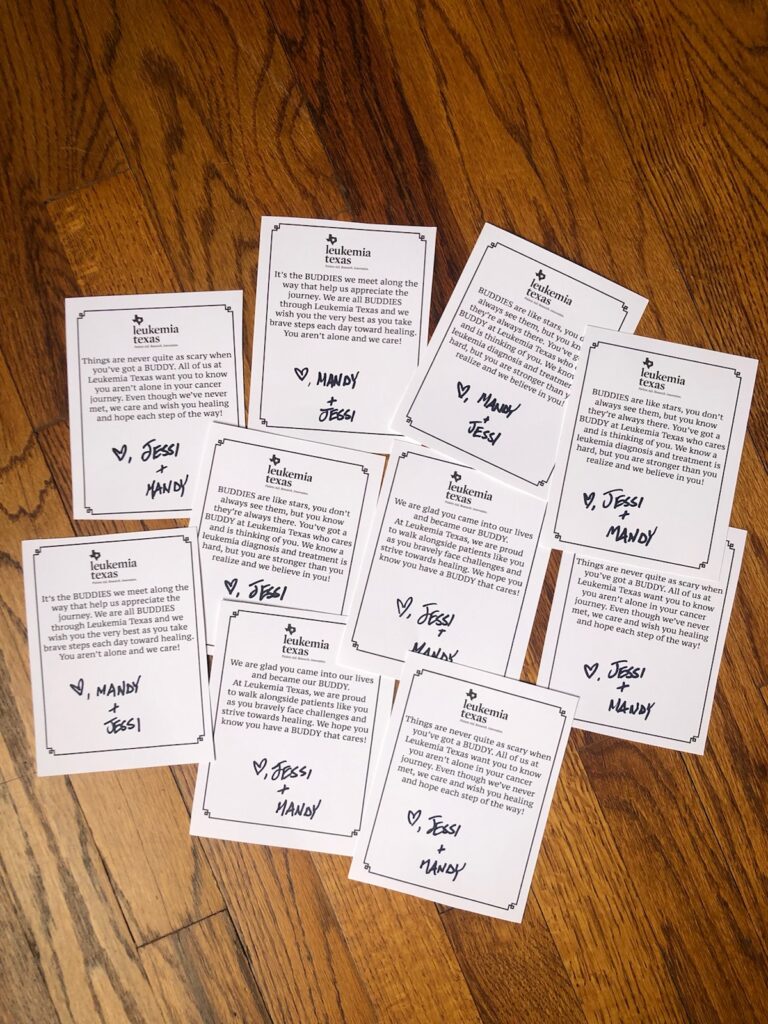 Buddy in Action
Are you looking for a special friend to join your event, party or special delivery? Our unique Buddy Bear mascot is available to join you in person for your events. For a donation, Buddy Bear will join your event, make friends, take pictures and support the great work you're doing.
Thank you to our friends at the Dallas Stars Foundation for providing the funding for our Buddy mascot!
Email info@leukemiatexas.org to learn more about this program and book Buddy Bear for your next event!