PRESENTING SPONSOR
EVENT CHAIRS – Kara and Lily of Dallasites101
IT ALL BEGAN WITH AN #INSTAGUIDE TO BECOMING AN #INSTADALLASITE… 
Dallasites101 began with two women, Lily and Kara, organically sharing their adventures on Instagram in 2015, one year after they both moved to Dallas. As transplants, they strived to encourage fellow Dallasites to go beyond their comfort zones and find a sense of place, joy and home in Dallas, and Texas as a whole.
A few months after their start, they recognized the need to go beyond the 'gram and create real experiences between businesses and Dallasites. From happy hours to bar crawls to yoga classes and beyond, they have hosted countless events that have cultivated personal relationships, increased local business sales and awareness, and fostered a sense of community.
After more than four years, Dallasites101 remains one of the largest lifestyle Instagram accounts in Dallas, about Dallas.
Over time, it has also morphed into a localized media company, with Kara and Lily leaving their corporate roles to pursue Dallasites101 on a full-time . Dallasites101 aims to make Dallas a more accessible and fun place to live through daily content about everything involved in integrating into life here, from events to music to food to fitness and beyond!
EMCEE JENNY ANCHONDO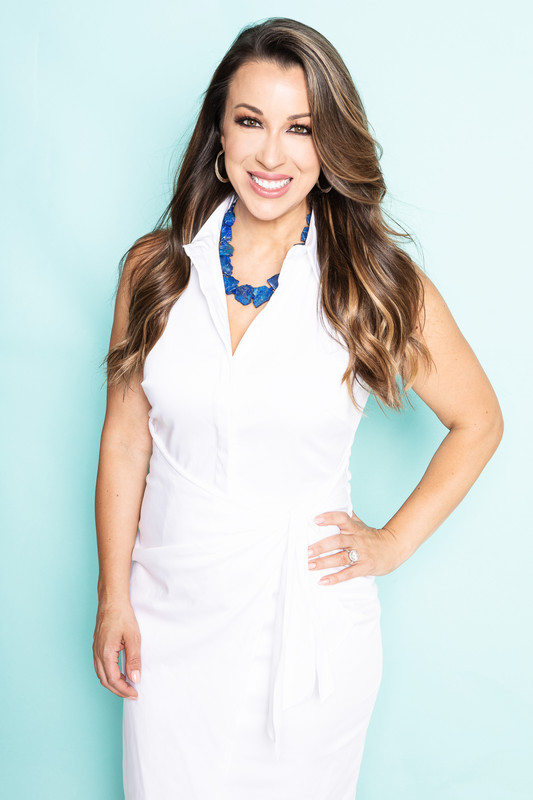 Jenny Anchondo is a Emmy-Award winning news anchor, host and reporter. She has worked for CBS, NBC and Fox at TV stations all over the country. Jenny is the co-host of the Second Shot podcast, which is an inspirational and motivational show that takes a "second shot" at the news of the day.
Previously, she was the co-host of the nationally syndicated broadcast, Morning Dose. Jenny also served as an anchor and reporter for top-rated Fox 4 News, serving as the single host of the Saturday and Sunday morning broadcasts.
In addition, Jenny works as a media coach and to mentor to individuals and businesses looking to book interviews and gain the confidence needed to effectively get their message across on camera.
She is passionate volunteer, community servant and advocate for the causes that matter most to her. As someone who struggled with an eating disorder for more than a decade, Jenny is an outspoken champion of eating disorder education and solutions.
In addition to several philanthropic projects, Jenny has served on the boards of the Housing Crisis Center and Leukemia Texas. As a first-generation college student, she is committed to literacy and education. She has also served as a volunteer for Reading Partners, the Reading Seed and multiple other literacy-based organizations.
Jenny and her husband, Heath are new parents to 2-year old Brighton Valentina.
HONORARY CHAIRS
COMING SOON!
2019 Host Committee
| | | |
| --- | --- | --- |
| Monika Anderson | Cortney Bailey | Sarah Beauregard |
| Suleika Bloom | Payton Boner | Emily Brewer |
| Paige Chenault | Stephanie Corbett | Alyson Feaster |
| Genevieve Gurchak | Tiffany Hendra | Jayne Herring |
| Tiffaney Dale Hunter | Jennifer Johnson | Stephanie Kille |
| Missy Kling | Whitney Kutch | Maureen Locus |
| Patsy Micale | Caitlin Mitchell | Jana Nuss |
| Jennifer Owens | Melissa Poe | Amy Robbins |
| Jasmine Sadry | Phuong Tran | Cordelia Tullous |
| Amy Vanderoff | Amy Voss | Kimber Westphall |
| Marsha Wolson | WL Yee | |